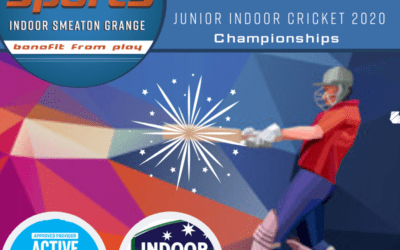 BIG BASH Junior Indoor Cricket is coming to Allsports Indoor Smeaton Grange.
This year, be part of the 'Big Bash' experience when you register your team or yourself, to our 2020 Junior Indoor Cricket Championships.
All teams can chose from their favourite 'Big Bash' team colours and compete for the championship. First in best dressed!
The competiton will commence in March – August, for both boys and girls. Age groups include from Under 10's to Under 16's.
The competition is a great way to have loads of fun with friends, plus enjoy a fast paced and action packed game – every player gets to bat and bowl.
Game Times:
Monday Afternoons – Under 10's, 6 a Side – 4pm to 6pm.
Friday Afternoons – Under 11's to Under 16's, 8 a Side – 4pm to 8.45pm
The competitions run for 14 weeks, plus finals if your team finishes in the top 4.
Games take about 1 hour (6-A-Side) and 1.5 hours (8-A-Side) to complete.
You can make up your own team or join as an individual.
Girls, boys and mixed teams are all welcome.
Played in a fun, social atmosphere.
We break during the school holidays
ALLSPORTS INDOOR SMEATON GRANGE IS AN ACTIVE KIDS PROVIDER
To register go to http://allsports.spawtz.com/External/Registration/
For more info call us on 4648 1167 or go to https://www.allsportsindoor.com.au/cricket-competition-inf…/
Macarthur's Best Indoor Sports Centre.
Camden, Narellan, Campbelltown, Macarthur